To turn on Safety Watch in the app, tap the icon on the upper right.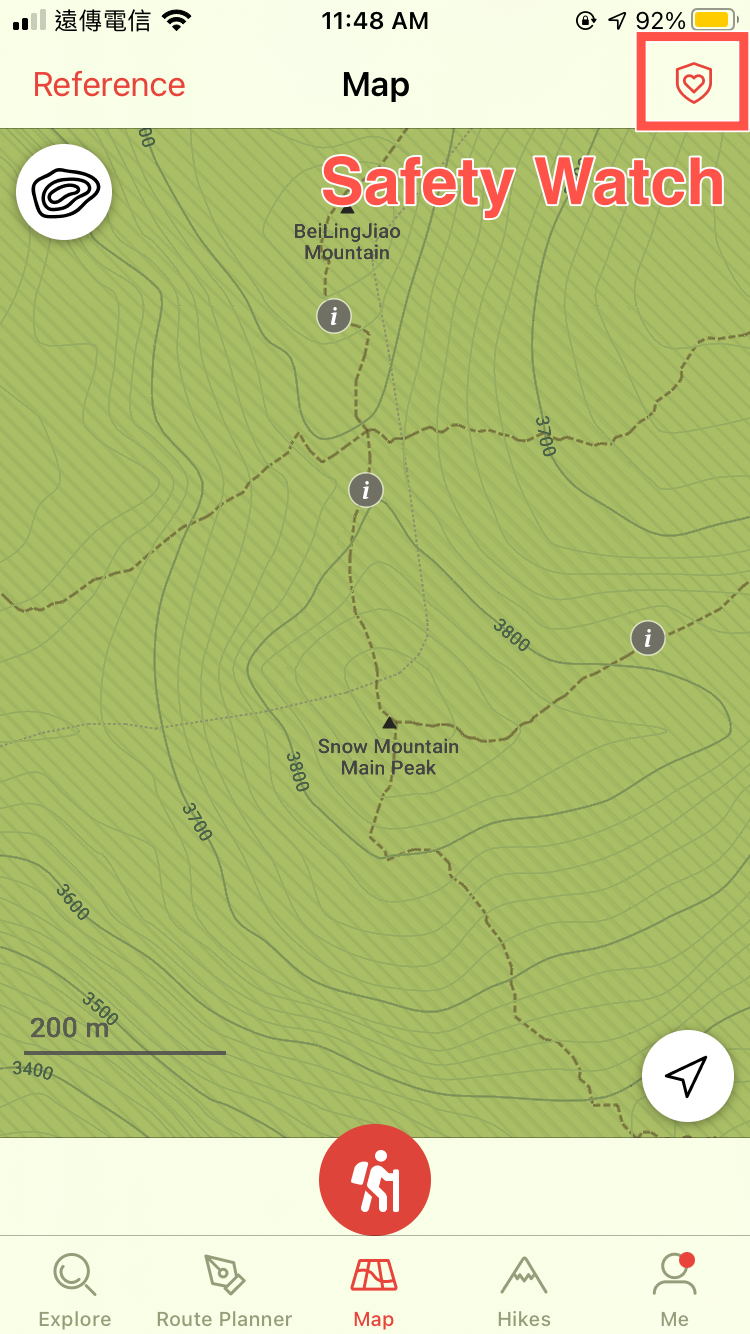 Follow the 3 steps to turn on Safety Watch:
Tun on the function: it will require you have a current hike
Add your contact(s): please add at least one contact. Email is required, while mobile phone number is optional.
Tap "Send" on the upper right, and you are all set. (Note: your safety contacts will receive notification once you tap "Send")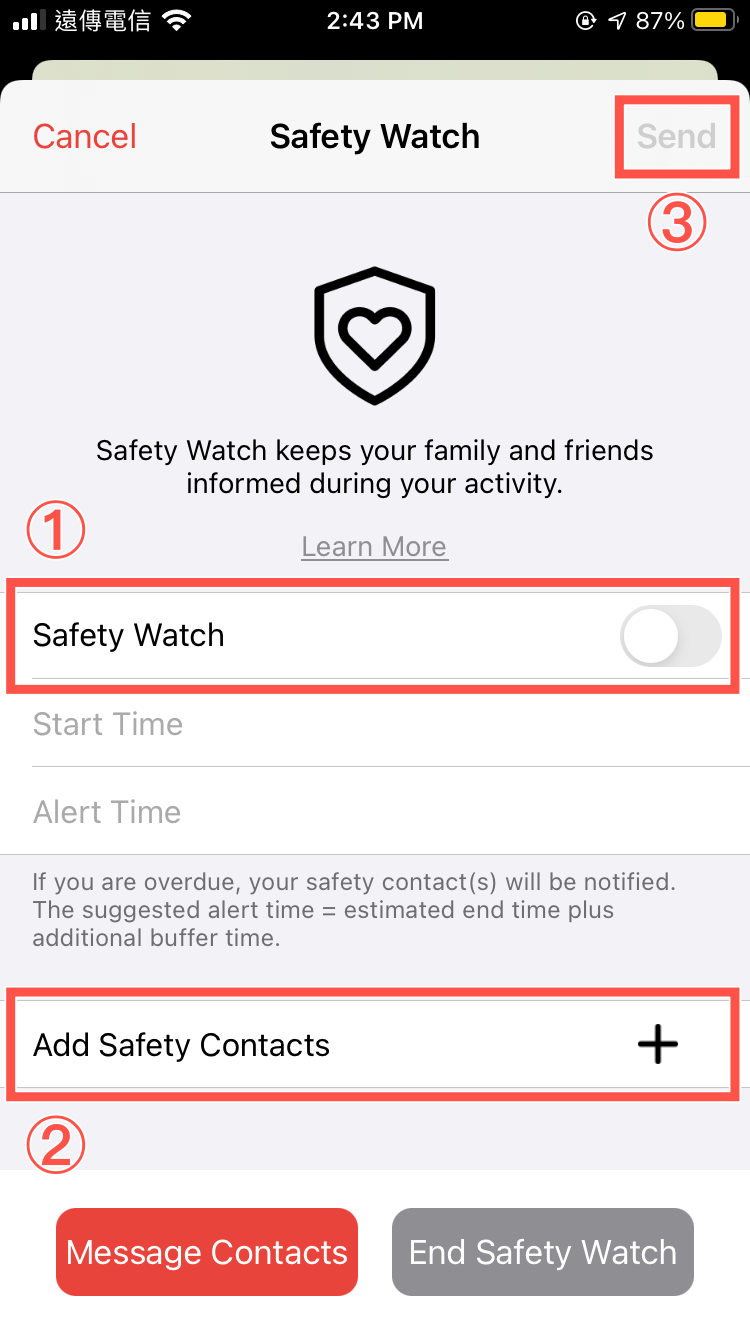 In case you need to send rescue messages, or just to quickly report your location and status to your contacts, you can tap "Message Contacts" to open the message window.
In emergencies, you can send SMS messages to ask for help. In the "Rescue SMS" field, you can choose one of Taiwan's local fire departments (who are responsible for carrying out mountain rescues in Taiwan) and send SMS messages to their designated number. This could be helpful when you don't have 3G or 4G signal but still have phone signal. By default, this field is left empty to avoid false alert.
If you just want to send a quick message to your contacts and report your current status, you can type your message in the lower blank filed. Your location (in coordinates) and the link to the private webpage will be automatically included. You can choose to send SMS messages or send via your preferred apps (Facebook messenger, LINE, etc.).